Schedule an Alterations Appointment with a Tailor
Scheduling an appointment takes less than a minute. Book using our online system, by phone, by text message, or by e-mail.

Hours: Monday to Saturday 10:30am to 6:30pm. Most Sundays 12:30pm to 3:30pm.

▪ Book Online: Use our Online Appointment Scheduler above.

▪ Book by Phone: Please call us now at (212) 655-9679

100% Satisfaction and Lifetime Guarantee Policy

100% Satisfaction Guarantee:  Our guarantee is straight-forward.  If you are not satisfied with an alteration, you do not have to pay for that specific alteration.  The satisfaction of our clients means everything to us.  If the rare situation arises that you are not satisfied with our work, immediately contact JD at (212) 655-9679 for a prompt resolution.

Lifetime Free Re-Alterations:  We will re-alter any garment for life at no charge, no questions asked, even if you simply change your mind about the fit.  Your investment towards your clothing alterations is guaranteed for life.

* Some restrictions may apply.  For a complete written guarantee, please email us at email@alterationsmaster.com.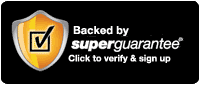 Vicinity: Our main location is approximately 2 blocks from Grand Central Station, 2 blocks from Rockefeller Center, 2 blocks from Times Square, 4 blocks from Bryant Park, 12 blocks from Penn Station. Our satellite location on 57th Street is approximately 2 blocks from the Apple Store, 3 blocks from Central Park, 4 blocks from Columbus Circle, 5 blocks from Sutton Place, 6 blocks from the Upper East Side.

Call (212) 655-9679 for a FAST Price Quote by Phone

For a Mobile Friendly Link to our Online Appointment Booking System,
Click Here
Alterations Master Tailor Shop
Best Tailor in Midtown Manhattan

Ranked Top 10 Tailor in New York

Women's Only Tailoring Location:

57th & Madison - Head Seamstress Grace

590 Madison Avenue

21st Floor by Appt Only

New York, NY 10022

(212) 845-9913

Rush Alterations Location:

34th & 6th - Head Tailor Jared

112 W. 34th Street

18th Floor by Appt Only

New York, NY 10120

(212) 537-6975

for booking your

appointment online

your alterations

excludes rush

print, mention or show

coupon on your phone

Valid at all three locations:

45th & 5th (Men's Tailoring Only)

57th & Madison (Women's Tailoring Only)

34th & 6th (Rush Alterations Location)

Terms: Coupon cannot be combined with another offer or a promotional voucher. Limit one coupon per client per month. Valid only on actual alterations services. Not valid on any type of repair, zipper, buttons, snaps, hooks, cups or rush service. Only valid for rush alterations at the 34th & 6th location. Must present during initial drop-off.

Expires  March 31, 2016

Men's Only Tailoring Location:

45th & 5th - Head Tailor Juan

545 5th Avenue

8th Floor by Appt Only

New York, NY 10017

(212) 655-9679

Men's Only Tailoring Location:

45th & 5th - Head Tailor Juan

545 5th Avenue

8th Floor by Appt Only

New York, NY 10017

(212) 655-9679

Women's Only Tailoring Location:

57th & Madison - Head Tailor Grace

590 Madison Avenue

21st Floor by Appt Only

New York, NY 10022

(212) 845-9913

Rush Alterations Location:

34th & Broadway - Head Tailor Jared

112 W. 34th Street

18th Floor by Appt Only

New York, NY 10120

(212) 537-6975