There is a big difference between a seamstress who can simply perform an alteration for you and an experienced, skilled and professionally trained tailor who can guide you on how a garment should fit your body.  Alterations Master has been altering tailored clothing for fashion connoisseurs for years.  We employ the best alterations tailors in NYC.  No job is too BIG or too small.  Family owned and operated.  All work is GUARANTEED!

Welcome to Alterations Master New York!

• Men's Suit Resizing

• Women's Dress Restyling

• Leather & Suede Alterations

• Bridesmaid Dress Alterations

• Wedding Dress Alterations

• Evening Gown Alterations

• Custom Tailoring

Why Choose Alterations Master Tailors?

There are thousands of alterations tailors and seamstresses in New York.  Here is why you should consider choosing Alterations Master:

Personalized Attentive Service

High Workmanship Standards

Focus on Quality, Value, Service

High Customer Retention Ratio

Located in Center of Midtown NY

Corporate Discounts Available

"I started very early to believe in an inside-out concept - that if you look as good as you can, you will feel better."

-Jil Sander, Renowned American Designer

Intensive Training given to our Tailors

3 Decades of Tailoring Experience

On-time Best Custom Tailor Practices

Customer Satisfaction Guarantees

House Calls and Office Visits Available

Wholesale / Corporate Accounts Available

From Armani to Canali to Zegna, we alter designer Men's Suits to European Fit Standards for the top retailers in New York City. We can do the same for you.

From Evening Wear to Couture Alterations to Bridesmaid Dress Alterations, our professional experienced NY Tailors specialize in providing an excellent fit.

We specialize in altering wedding dresses. We can resize an entire wedding dress by several sizes, help redesign the neckline, and add a bustle to a wedding dress.

• Tuxedo Alterations

• Formalwear Alterations

• Fur Alterations

• Zipper Repair / Seam Repair

• Jeans Resizing and Hemming

• Coat / Jacket Re-Lining

• Hole Repair / Patch Repair

100% Satisfaction Guarantee:  Our guarantee is straight-forward.  If you are not satisfied with an alteration, you do not pay for that specific alteration.  The satisfaction of our clients means everything to us.

One Year Free Re-Alterations:  We will re-alter any garment for up to one year at no charge, no questions asked, even if you simply change your mind about the fit.

* Some restrictions may apply.  For a complete written guarantee, please email us at email@alterationsmaster.com.

We accommodate same day alterations, rush alterations, express tailoring, and while-u-wait tailoring services in Manhattan. Extra charge may apply.

Alterations and Tailoring in New York, NY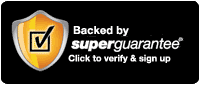 Vicinity: We are located within walking vicinity to Grand Central Station, Rockefeller Center, Times Square, Bryant Park, Penn Station, Columbus Circle, Sutton Place, Central Park, Upper East Side.

Have a Professional Tailor come to you in the comfort of your own home or office. We make tailoring and alterations house calls almost anywhere within NYC.
Learn More
100% Satisfaction Guarantee Policy

Main Location - Men's & Women's Tailoring

2 W. 46th Street (near 5th Ave)

Mezzanine Level (b/w 1st & 2nd Floors)

New York, NY 10036

Tel: (212) 655-9679

Open Daily by Appointment. Please Book Appts Online

Monday to Saturday 11am - 7pm.  Sundays 1pm - 5pm.

Satellite Location - Women's Tailoring Only

590 Madison Avenue (& 57th Street)

21st Floor

New York, NY 10022

Tel: (212) 845-9913

Open by Appointment Only. Please Book Appts Online

Monday to Saturday 11am - 7pm.  Closed Sundays.